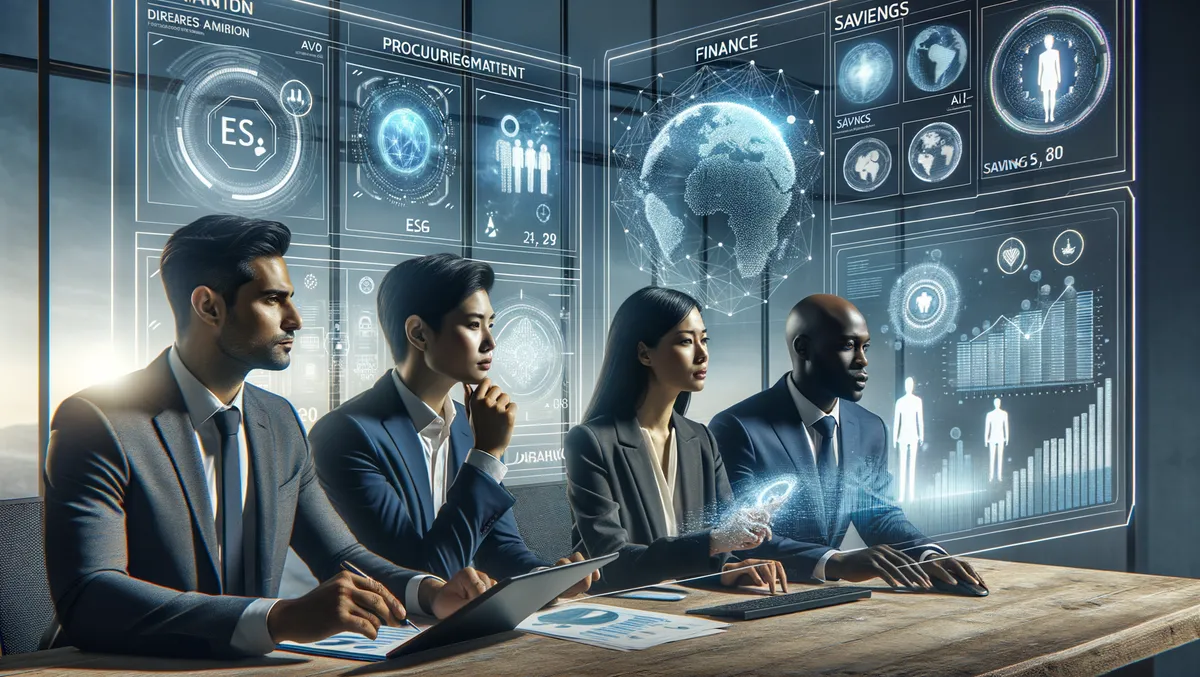 Seth Catalli predicts high enterprise adoption of Generative AI in 2022
Fri, 10th Nov 2023
By Sean Mitchell, Publisher
Seth Catalli, Chief Revenue Officer at Globality, an autonomous sourcing vendor, is predicting a boom in Generative AI (gen AI) across enterprises in the coming year. He points out that gen AI is a transformative technology that not only helps companies to comprehend their internal requirements but also has the potential to improve productivity, reduce operating expenses, and speed up time-to-market, thereby providing firms with an edge in the competitive market.
"Through autonomous sourcing, gen AI can bring down costs and in the HR realm, it can aid companies in comprehending the impact of variables such as culture, pay, diversity, skills, and so on for improvements in hiring, growth, productivity, job design, and internal mobility", shared Catalli. He added, "In IT, it supports software programmers in transforming one programming language to another, mastering programming methods and tools, automating the writing of code, pre-empting and predicting problems, and maintaining system documentation."
In addition to its benefits across various industries, Catalli emphasises that gen AI has crucial implications for spend management operations. By adopting AI-powered technology to manage company spending across procurement it can remove outdated manual sourcing models. This function enables a business to realise day-one cost savings of between 10-20% across all company spending.
Speaking about procurement, Catalli said, "Procurement is undergoing a change, expanding its role beyond sourcing goods and services at the most affordable rates. AI-powered technology can automate repetitive processes, thereby freeing up the team to drive better business outcomes. Therefore, Procurement leaders should utilise it for data-driven decision-making. By 2024, they also need to embrace game-changing technology, work on cultivating mutually beneficial relationships with suppliers, aim for long-term goals, and make efforts to appeal to top talent."
According to Catalli, financial planning and analysis (FP&A) also needs to open doors to AI. He stated, "In 2024, managers should extensively use automation in spend management to improve decision-making, enhance productivity and efficiency, and achieve double-digit savings. Automation of repetitive tasks provides more time and resources, which allows managers to concentrate on strategic activities." Catalli believes that automation significantly contributes to risk reduction and the improvement of compliance, enhancing strategic vision and leadership skills among managers.
Catalli concludes by speaking on a new approach to Environmental, Social, and Governance (ESG), he suggests, "If finance leaders, including CFOs, were to envision ESG as 'Enterprise Spending for Good' instead of viewing it as a hefty overhead, they can motivate their suppliers to operate more sustainably and create sustainable economies by localising their expenditure in the countries they operate, and by spending more with exceptional smaller firms and diverse firms."