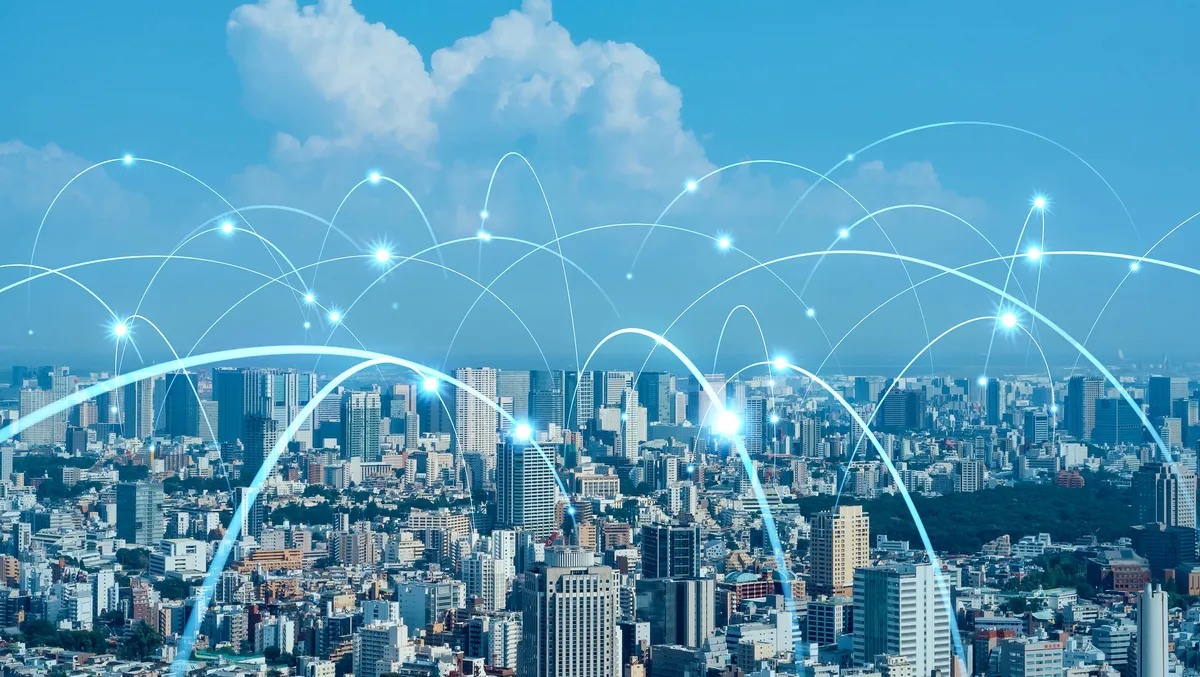 Telco to Techco – A Digital Ecosystem of Speed and Accessibility
Fri, 10th Feb 2023
Post-pandemic, there has been a 40% to 100% global increase in the demand for digital technologies and applications. This has helped to drive a digital transformation that has impacted businesses across a host of industries. The role of the communications service provider has become ever more important, but to reap the benefits, the most successful have adapted to move from being traditional service providers to digital service providers (DSPs) with multiple services up for selection and subscription.
Nowadays, telecommunications companies are expanding their network capacity to cater for the additional network capacity requirements of IoT, 5G, and private 5G networks. Indeed, this became one of the most significant trends for telcos in 2022. Experts have predicted that by 2030 the value of the global 5G infrastructure market will reach $131.4 billion. Hence, fibre optic deployment is entering its most significant investment cycle ever, enabling consumers worldwide to take high-speed communication connectivity as a necessity.
In the digital space, consumers are increasingly prioritising accessibility and speed. One of the essential consequences of the pandemic has been the rise in working from home. This automatically implies greater reach for everyone. Greater accessibility means a better user experience, and companies whose digital services are available to everyone will stand out from the rest.
Another important area is speed. New digital technologies (social, mobile, analytics, cloud, IoT, AI) are introducing previously unimagined levels of speed, data access, and automation. These capabilities provide greater transparency and eliminate bottlenecks in the exchange of information. Speed is essential to the delivery of a seamless user experience. Consumers use digital services and products based on how fast they can gain access to them. As a result, many telecom operators are launching high-speed, easily accessible music players and applications. The music is free and available on mobile phones in real-time. For example, Indian telecom giant Airtel acquired 'Wynk Music', which provides music services like hello tunes, call-back tunes, and music on demand to subscribers.
The impact of speed and accessibility
In the Telco to TechCo transformation journey, speed and accessibility are the most immediate benefits. The cloud-native architecture, platform-based business models, automation, and the rich customer experience will enable a range of advantages, including:
Increased penetration of digital services
Increasing customer experience and satisfaction resulting in improved customer loyalty
Increased revenue
New revenue streams
New value propositions
An improved platform for digital offerings
Techco-traits and approaches
To transition smoothly towards becoming a Techco, service providers have already started making huge strides in modularising and digitising their legacy products and solutions to harvest the low-hanging fruits of this transformation.
There has been a widespread acceptance of modular architecture, leveraging microservice-based integrations to peripheral nodes of telco ecosystems. Catalogue-driven order capture and fulfilment will allow telcos to reduce the time to market by launching digital services instantly from any device, on any platform, over the phone or online with as little friction as possible. All these built on Open-Source technologies will help them to improve extensibility and reusability.
Telco to Techco – key challenges
As evident from a recent TM Forum survey, there is a large segment of service providers who aim to successfully transition to a techco but are not confident of their skills and abilities. Various challenges that telcos encounter on a daily basis fall within the categories below.
While service providers do accept the increased costs of investments in digital and software capabilities, they also aim to reduce their overall costs in the long run. To mitigate the initial investment costs, service providers should transition at a gradual pace. This gradual-paced approach comes with its benefits where telcos can enjoy the low-hanging fruits while preparing to harvest the long-term benefits of this transformation at a larger scale.
The above transition can be viewed using the below governance model, which can be tailored to suit the Telcos depending on their current state in this journey of becoming a techco.
The partner ecosystem and new technology
Virtualisation and the transition to software-defined infrastructure serves as a key part of the digital transformation journey. As part of this, telecom operators are creating partner ecosystems in a series of different guises. They are partnering with cloud-based enterprise/consumer service providers, public cloud companies, and service providers in sectors such as banking, fintech, entertainment and healthcare. These new partnership models have allowed service providers from a diverse diaspora to fulfil the demands of the subscribers.
For example, Reliance Jio launched JioMart in December 2019, which aimed to integrate digital and neighbourhood physical retail stores to help customers quickly access groceries. JioMart targeted local grocers and sought to connect them through an offline-to-online business model that would allow consumers to place orders online and get groceries delivered from a nearby store.
In April 2020, Reliance partnered with Facebook's WhatsApp messaging service to create an online food and grocery channel on a trial basis. The partnership expectations were to empower small businesses to connect with customers via Whatsapp. Post that, the online grocery platform extended its services to 200 cities and towns across India. The soft launch of JioMart took Reliance one step closer to taking on e-commerce companies like Amazon, Flipkart, Paytm, Swiggy, and Zomato, which had already established themselves in the Indian e-commerce market.
For example, mobile companies can use music for mobile marketing. In Australia, the smartphone penetration rate is 77%, meaning they are a broad and powerful channel to reach potential customers. Customers like to listen to music on their phones — but streaming can take up too much data when they're away from Wi-Fi. Telco operators have solved that problem, offering no data burn and making free music streaming accessible to new and existing customers. Australian Telecom company Optus paired with Spotify, Google Play Music, Pandora, iHeartRadio, and Guvera to offer data-free music to their subscribers. As the only telco in Australia that offers data-free music, Optus improved its customer retention rate and reduced the customer acquisition cost. Optus is creating music streaming services to provide customers with the best brand experience.
Conclusion
Customers demand better use of their resources, and digital connecting technologies are integral tools to enable this. It is necessary for telcos to have the right guiding force serving as the organisation's compass to nudge them towards their north star. Telcos need to decide the financial priority; they need to find a new grounded purpose and a new way of working.
It also calls for the right blend of skill and culture to promote an environment conducive to experimentation and automation. Speed and accessibility are the essential ingredients in the transformation journey of Telco to TechCo. Open-source technologies, open API-based plug-and-play capabilities, microservice-based orchestration, cloud-native applications, and highly configurable and templatised design are some of the factors that empower communication service providers to achieve speed and accessibility.