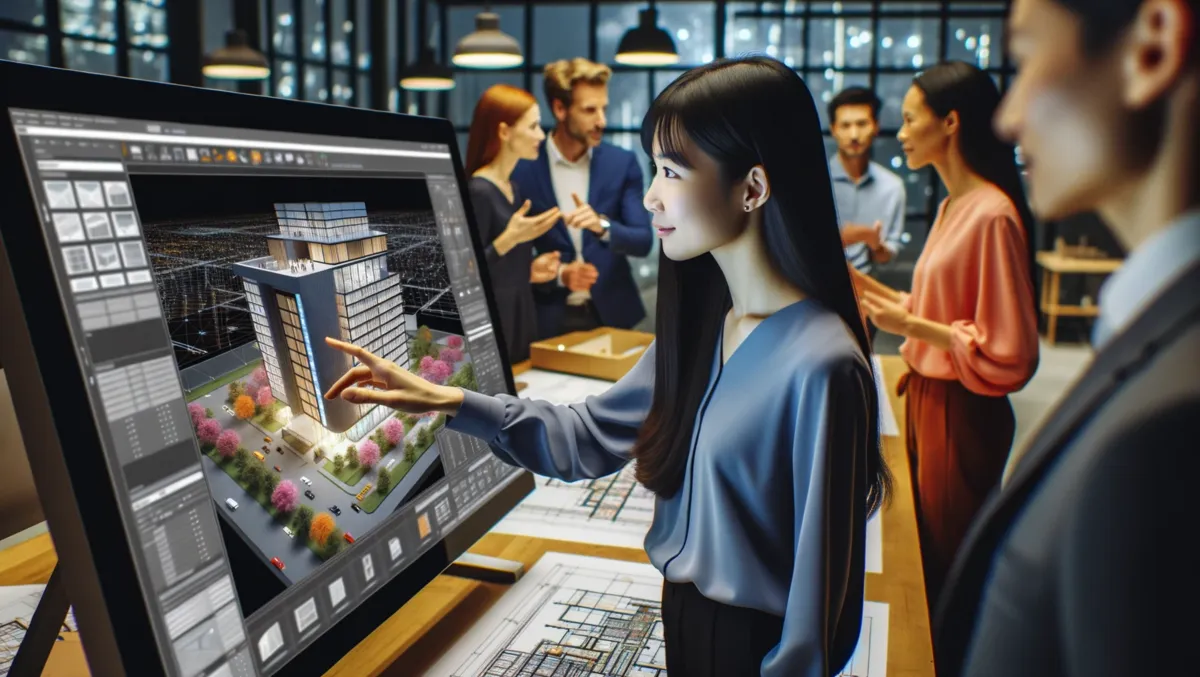 Chaos enhances Enscape for Mac to boost 3D visuals in architecture
Chaos, one of the world's most expansive 3D visualisation companies, has expanded the usability of Enscape for Mac by linking its real-time visualisation tools to the Archicad and Vectorworks software. The enhancement will facilitate architects in exploring top-notch 3D walkthroughs at any phase of the design process, thereby allowing faster alterations and more comprehensive visualisations.
The upgrades have been implemented in the Enscape for Mac software as well as SketchUp. The Enscape for Mac edition now includes real-time walkthroughs, material editing, and numerous exports while the enhancements in SketchUp would mean that Enscape Light Objects are now supplemented with three new features – Sphere, Spot, Line, Rectangular, and Disk, enabling users to establish an ambience and set up the right mood for any project.
From October 11, 2023, in London, Chaos has been extending Enscape for Mac and integrating it with more CAD/BIM applications. The tool assures an intuitive real-time visualisation which is especially beneficial for architects who can, henceforth, experience first-rate 3D walkthroughs at every stage of their architectural design process.
Petr Mitev, VP Product, Solutions for Designers at Chaos, emphasised the convenience offered by the company. He said, "Enscape takes the expertise out of visualisation, so architects can assess the impact of design decisions in record time." He also added that with the new Mac integrations, the real-time feedback feature is going to be accessible to more people.
Enscape is an integral tool in architectural visualisation and is among the most uncomplicated means to visualise CAD/BIM data in real-time. Its efficacy is evident in design reviews, live demos, and client coordination. It promotes progress in projects by providing instant feedback and enables architects to showcase their work in an immersive 3D format.
Among the notable features of Enscape for Mac are real-time walkthroughs which give the ability to navigate fully-rendered projects using a live link between Enscape and the host application. Material editing allows adjustments in material attributes like colour, reflectivity, light emission, and height. Multiple exports enable sharing visualisations with design teams and clients in different formats like stills, panoramas, web links, and batch renders.
Chaos is also introducing improvements for Enscape for Mac's first integration for SketchUp. The significant features are the additions of Sphere, Spot, Line, Rectangular, and Disk to Enscape Light Objects. Various assets are also provided with variants which facilitate users in adding alternative versions to their CAD model.
Enscape for Mac is now available for Archicad 26 and 27, Vectorworks 2023 SP6 and 2024, and SketchUp 2022 and 2023. Existing users can download the new versions or improvements free of charge.