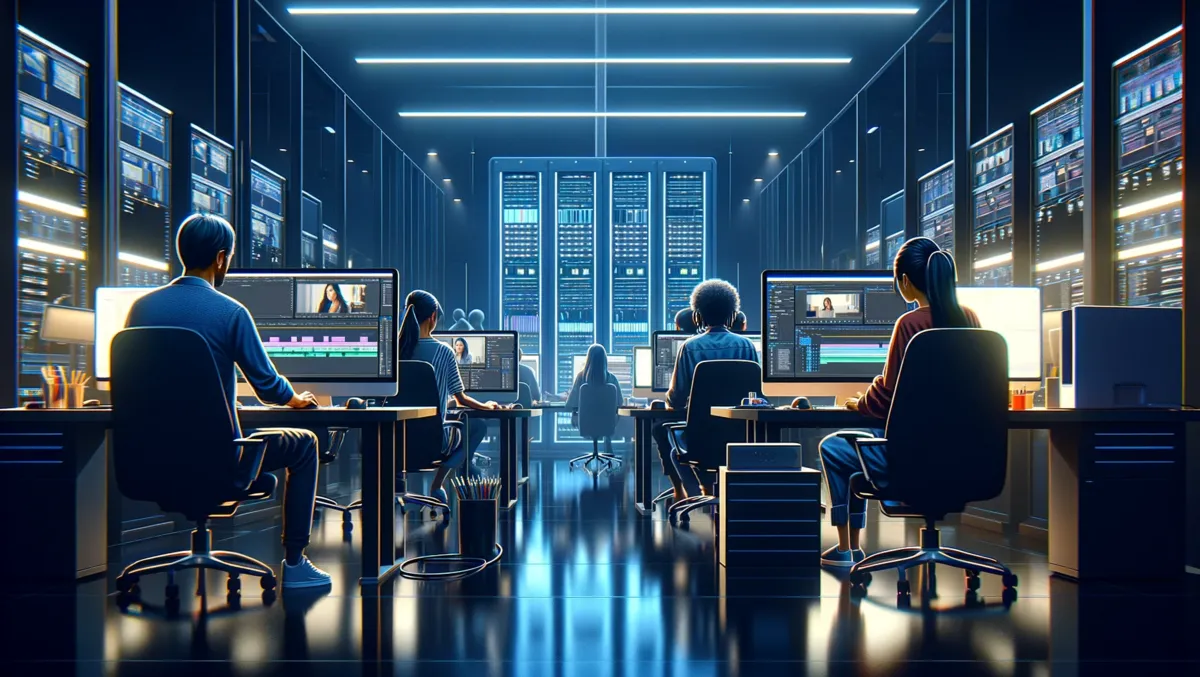 SNS introduces new ShareBrowser v.7 with enhanced media workflow features
Studio Network Solutions (SNS), a global specialist in shared storage, media asset management, and remote/cloud workflows for professional media teams, has released its latest version of ShareBrowser, the media asset manager (MAM) included with EVO shared storage systems.
The latest ShareBrowser v.7 introduces an automated proxy workflow integrated with Adobe Premiere Pro, DaVinci Resolve, and Final Cut Pro. It also debuts new security and user experience features designed to optimise editing efficiency.
These updates aim to help video editors achieve their goals faster with fewer steps, not only within the ShareBrowser app but also within their non-linear editing system (NLE).
Ryan Stoutenborough, President at SNS, highlighted the benefits of the new release, stating, "ShareBrowser's latest updates are all about efficiency, helping video editors get what they want faster, in fewer steps, both in the ShareBrowser app and in their NLE."
"The new proxy workflow is another game-changer - especially for remote editors - enabling real-time cloud workflows and giving post-production teams the tools they need to work more efficiently from anywhere in the world."
The company's CTO and co-founder, Eric Newbauer, also echoed his support for the newest updates, noting that, "ShareBrowser's user experience has never been better, enriched with shortcuts and personalization features. By automating the proxy workflow, editors can now spend more time creating their content, and less time manually transcoding, importing, and attaching their proxies."
Updates to the ShareBrowser MAM system include enhanced proxy workflows within Premiere Pro, Resolve, and Final Cut Pro. Video editors can now use ShareBrowser's NLE integrations to import and attach EVO's automatically generated proxies when adding media to their projects. Other features include the use of a spacebar shortcut for previewing media and larger media previews.
One of the standout features of the ShareBrowser v.7 is its customisable metadata pane. Users can tailor how their metadata is displayed within the application, enabling them to prioritise the information most pertinent to their work.
Additionally, for users leveraging EVO's Access Control Lists (ACLs), ShareBrowser can inherit ACL permissions from EVO to enable advanced, folder-level permissioning. However, this advanced permissioning model is optional for ShareBrowser or EVO users.
SNS held a webinar presenting the new media workflow features entitled, "Everything You Need To Know About ShareBrowser v.7". The webinar included a real-time demonstration of importing and attaching proxies in Adobe Premiere Pro.
The new ShareBrowser v.7 is fully compatible with EVO OS v.7. It is now available as part of all new EVO orders, including online and nearline EVO shared storage servers, EVO Cloud, and MOD Powered by EVO.